Sizzling NTSIS Campus Open Day!
2020-06-08
It is the pomegranate blooming red season. Nantong "Stalford" ushered in the overwhelming enrollment season. In the afternoon of June 7, more than 200 students and parents of all school ages entered the campus to participate in our Campus Open Day.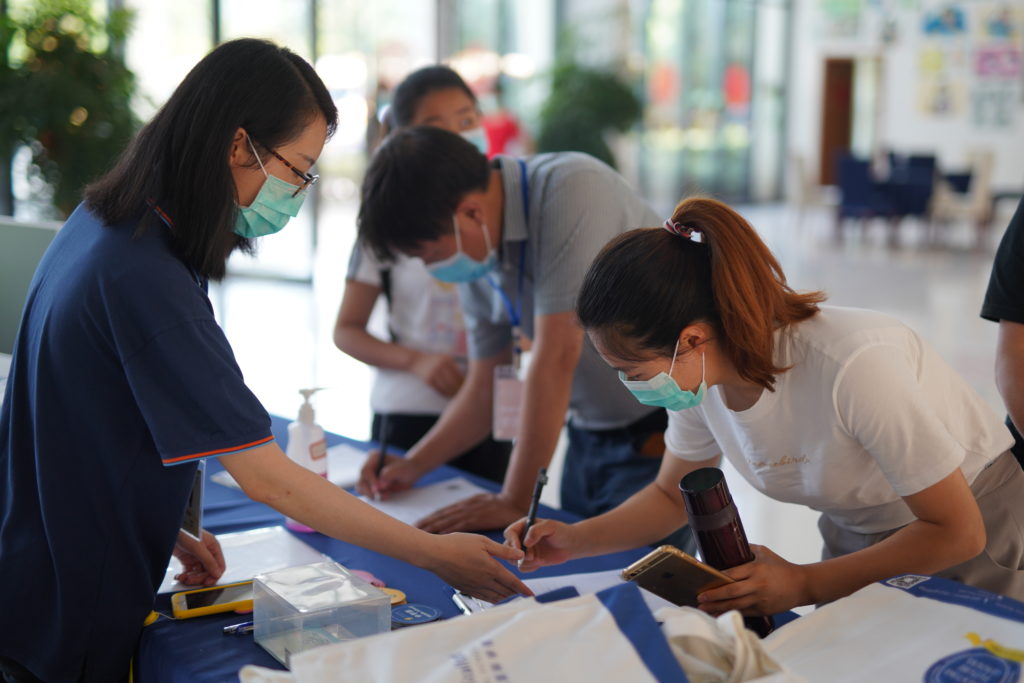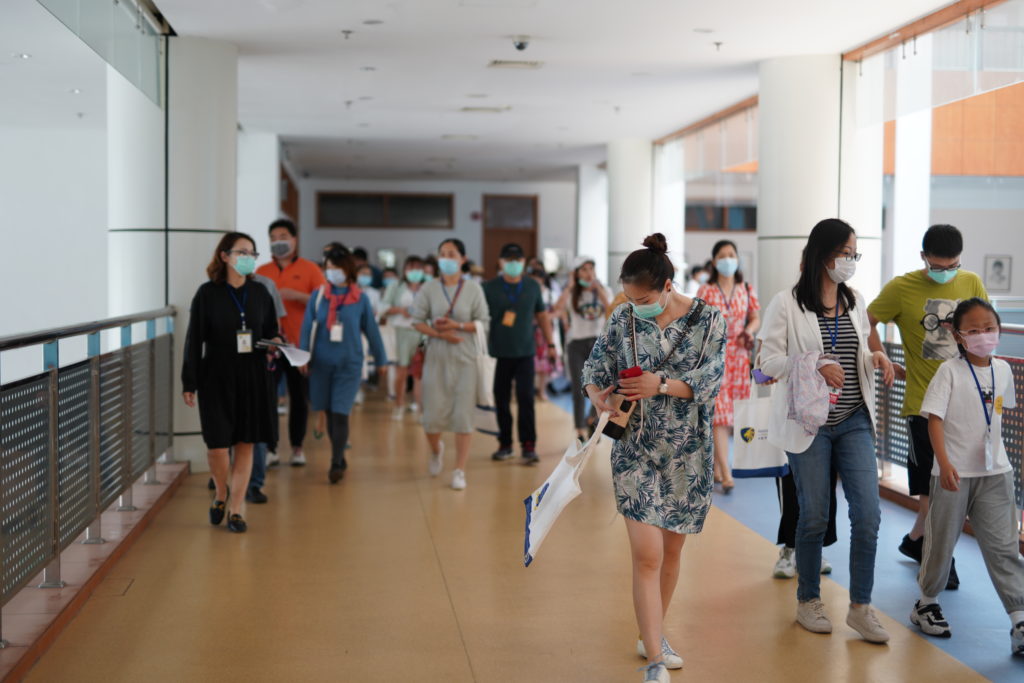 Although it is still in the period of epidemic prevention and control, it cannot dilute the enthusiasm of parents to learn more about international education through the passion of "Stalford". Many parents and their children came to the school early. After completing the health code examinations and temperature measurements, they walked into our event room under the guidance of teachers.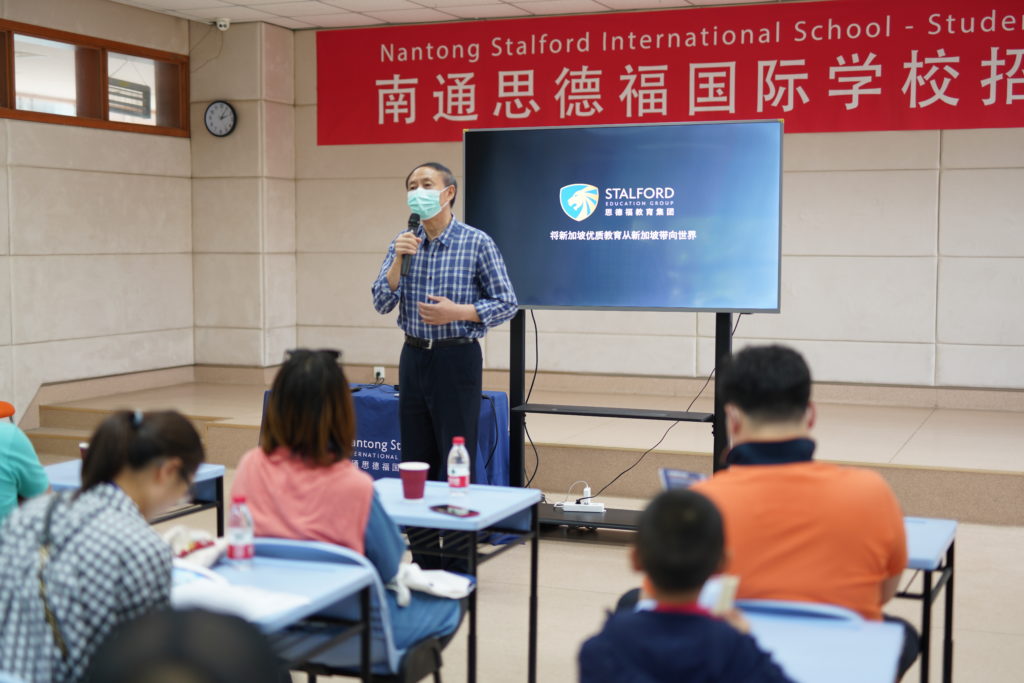 The meeting room was full and Ms. Chen presided over the event with her fluent English and Chinese. At first, Principal Han delivered a speech on behalf of the school. 
Then, Ms. Chen introduced the training objectives, school philosophy, curriculum attributes, students' learning experiences and parents' evaluations of our school in details through a large number of pictures, videos and data, leaving a deep impression on the parents and children attending the event.The recitation of English poems and singing of English songs by our student representatives were well received by the parents and their children and applauded at our students' level of English skills and competence.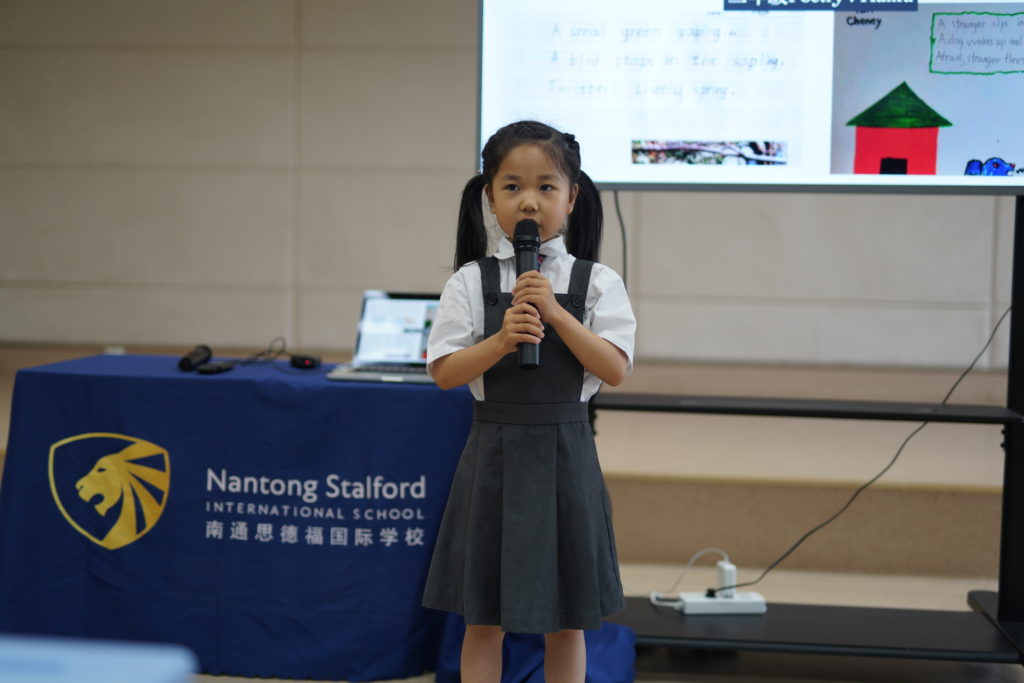 With the guidance of the teachers, the parents visited our school in groups. The high-end theatre, library, indoor basketball courts, specialized classrooms, etc. allowed the parents to intuitively and deeply appreciate our school's educational quality. When the parents went to the student works exhibition area, they stopped and appreciated the exhibits with full of praises.
At the same time, a group of enrolling students were registered by our staff for interviews, selections and admissions.Through today's event, a lot of parents have said that Nantong Stalford International School is trustworthy.