Celebrating Teacher's Day and Cultivating Talents Together ——Nantong Stalford International School Teacher's Day Celebration
2020-09-10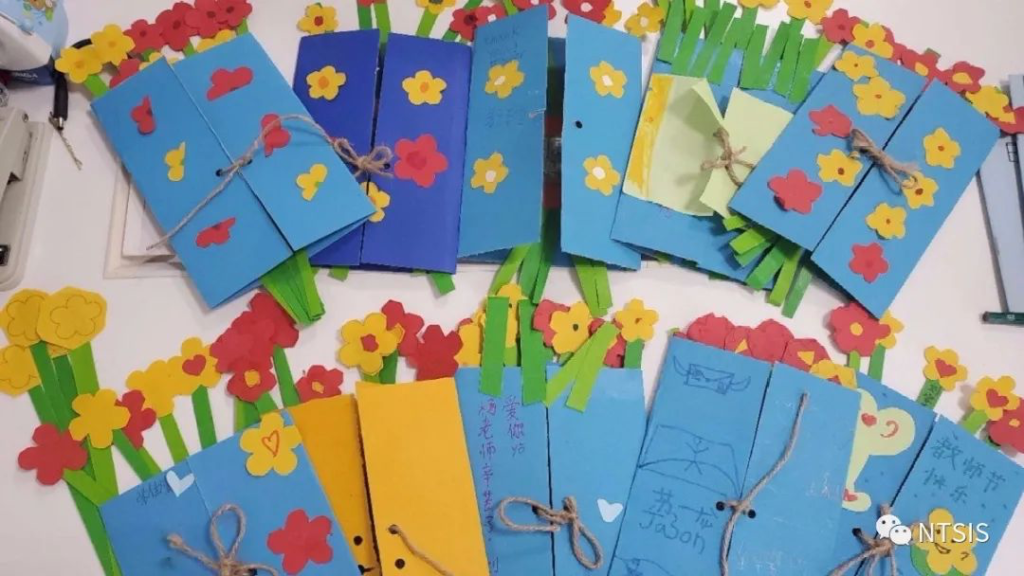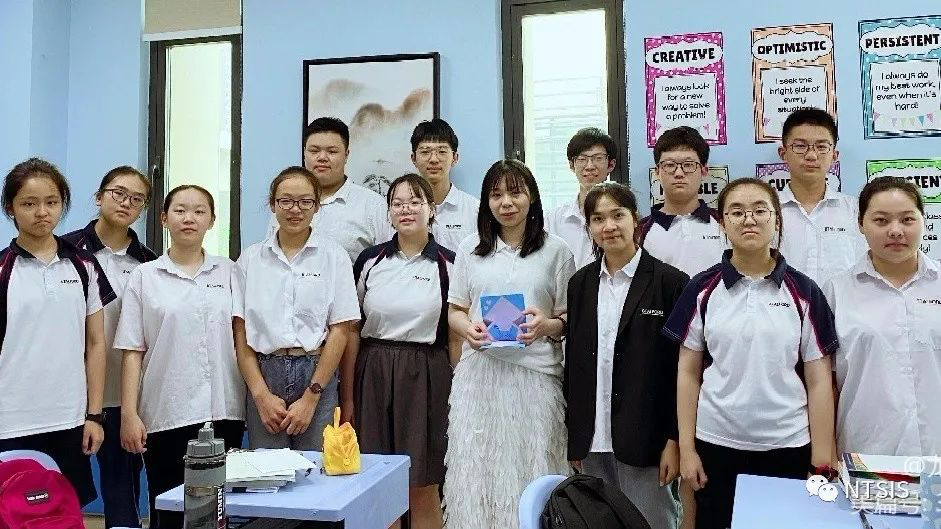 The golden breeze is refreshing and the jade dew is cool, and the 36th Teacher's Day is being ushered in. On the page of this festival, there are eight big golden characters: "Education is sacred, teachers are glorious". Today's Stalford campus is filled with a festive atmosphere that respects teachers. When the dawn illuminates the campus, student volunteers lined up in the hall, presenting flowers and gifts prepared carefully by the school for teachers wishing them a happy holiday. During the morning reading and meeting, students in each class carry out various forms of respect for teacher activities. Students shower greeting cards, bunches of flowers and sweet words of gratitude, respect and love to their teachers.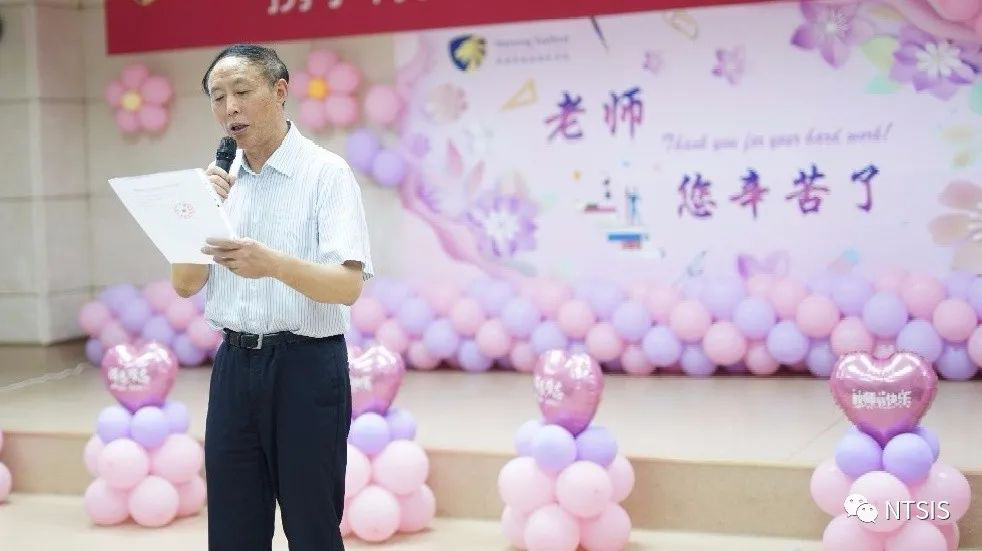 In the afternoon, Chinese and foreign teachers gathered together to celebrate their day with the theme of "Joining Hands to Educate Talents Concentrically Together". On behalf of the school, Principal Han Mingfei extended his holiday greeting and lofty respect to all teachers. He thanked the Chinese and foreign faculties and staff for their contributions to the school, and wished everyone to be the "best teacher and employee" of Stalford.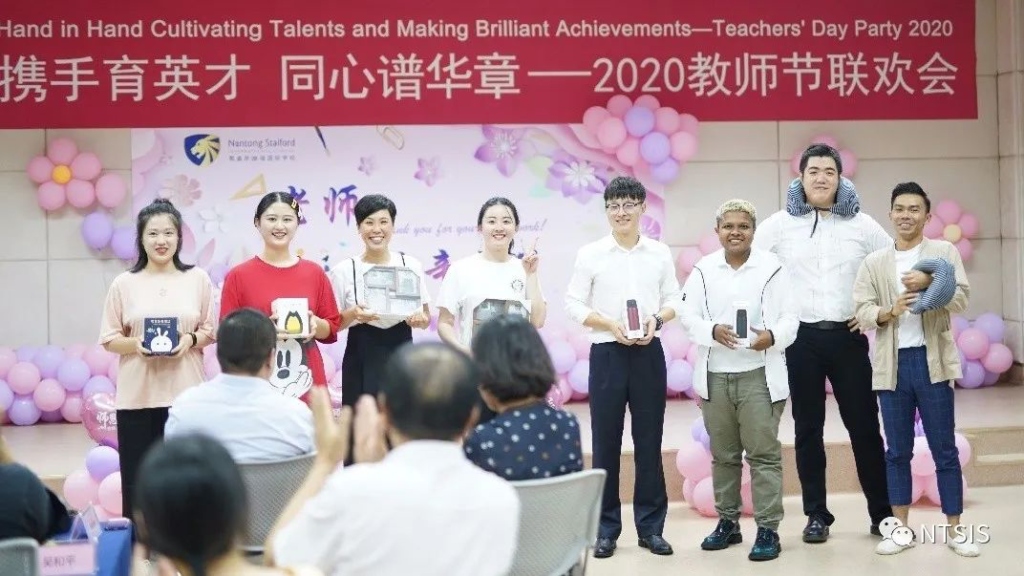 Then, representatives of Chinese and foreign teachers presented their dances, skit, poetry recitation and other wonderful programs to celebrate the festival by showcasing their talents and styles. Finally, Chinese and foreign teachers deepened their mutual understanding and friendship in the interactive games.
Celebrating Teacher's Day together, what a wonderful campus! On this beautiful day, the teachers and staff work together "hand in hand and heart to heart to nurture talents concentrically".