As we kicked off semester 2 of the Academic year 21/22, the NTSIS college advisors and Year 12 students are hard at work going after their dream universities. The key theme within Nantong Stalford college counseling department is for students to 'Reach for the stars!' And today we are very pleased to share the wonderful news of our students' accomplishment to "USA 9-8-5" Ivy League universities.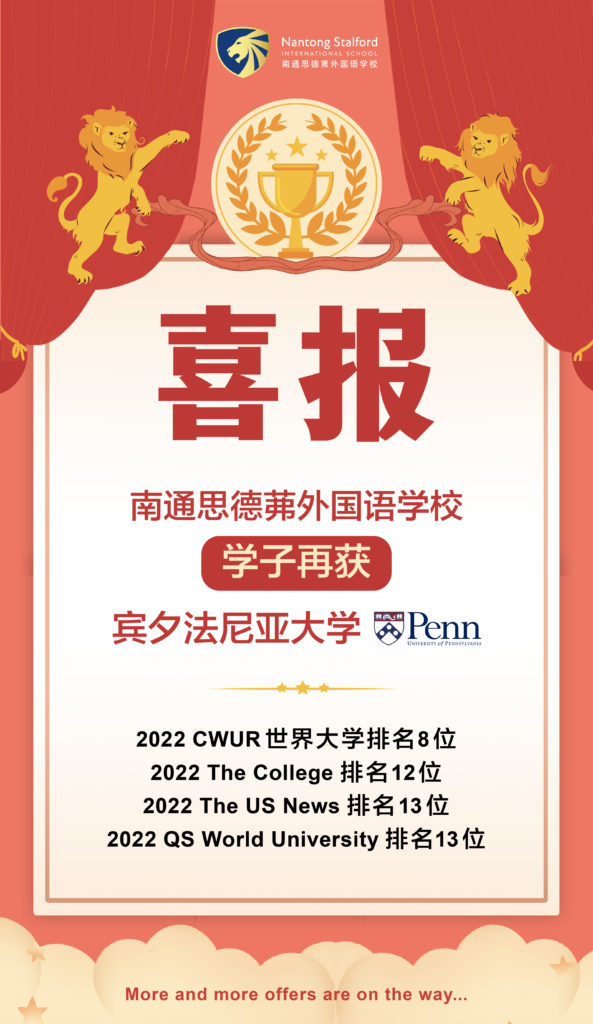 "USA 9-8-5" is a group of universities known as Ivy League. They are the elite universities and they rank among the world's top 30 universities. The Ivy League schools include Harvard University, Princeton University, Yale University, University of Pennsylvania, Columbia University, Dartmouth University, Brown University, and Cornell University.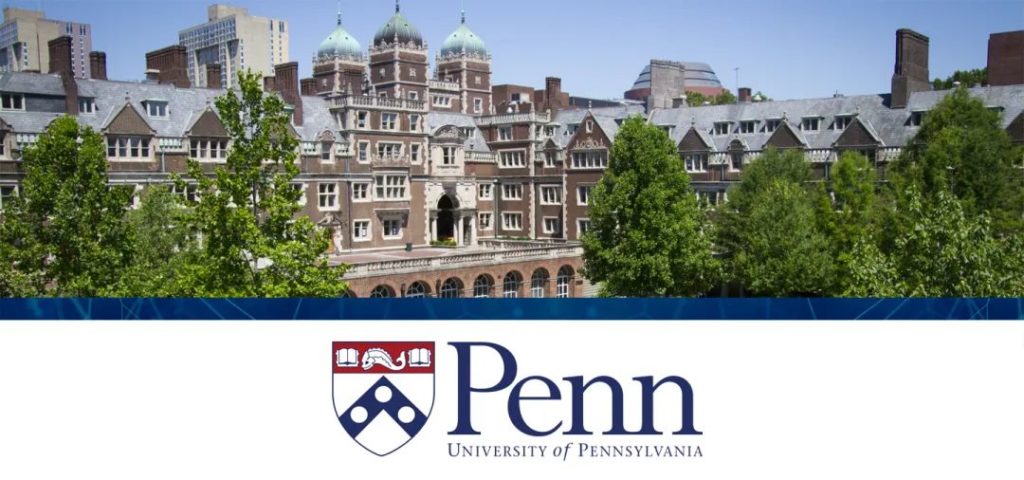 The University of Pennsylvania (UPenn) graduates include Warren Buffet, Elon Musk (CEO of Tesla), Liang Sicheng and Lin Huiyin (Designer of Monument to the People's Heroes and National Emblem of the People's Republic of China). UPenn graduates are among the most popular employees for all top industries and occupations in the world. Employers at UPenn include Microsoft, Goggle, Facebook, Mckinsey, Amazon, Apple and etc.
What is the chance of getting into "USA 9-8-5"?
Application pressure for the universities from Ivy League is harder than that of Chinese of 985 universities. For example, in 2021, UPenn received 56,333 applications and admitted 3202 students. Only 8 students are from China Mainland. With an admission rate of only 0.24%, there is no denying that UPenn is highly selective.
How hard to get into Ivy League school?
Writing is a very crucial part of an application process for admission, especially for "USA 985". Ivy League Schools generally require a general essay and two to five short pieces of writing on specific topics. Writing for university applications can be challenging and daunting. However, it is an opportunity to showcase each student's obilities to word class. At NTSIS, we have the best resources and best practices on how to make full use language to help students throughout their application processes.