Cai Zhu Yun
Science
Yuki graduated from Nanyang Technological University with Honors Degree in Materials Science, which ranked third place in QS World University Ranking by subject 2020. She has vast teaching experiences in schools and institutions in Singapore, Hong Kong and mainland China. Together with her diverse growing-up experiences and educational background, she is familiar with the international teaching system. She understands and appreciates the thinking of individual students. With a passion for education and an unwavering commitment, she will work with school and parents to help to develop students'potential.
Xing Jia Nan
Chinese、Bilingual Year 8 Homeroom
Xing Jianan graduated from Yancheng Institute of Technology in 2015, majoring in Liberal arts and English as a second major. During the college period, she obtained twice the national scholarships and was commended many times as an outstanding student cadre and a model of "Three Good Students". She is not only good in recitation and writing, but also deeply fond of calligraphy and musical instruments. After graduation, she worked in Changzhou Affiliated School of Beijing Normal University, won the second prize of "Junma Cup" Young Teachers Competition and the first prize of Municipal Recitation Competition.  She also guided many students to participate in CCTV English Talent Competition and won prizes. Since 2018, she has been working as a teacher of English and Chinese at Nantong Stalford International School where she respects students' personalities and advocates caring for students with love and patience.
Yang Ya Chun
CHINESE、 INQUIRY SCIENCE
She graduated from Jiangsu Second Normal University in 2015,majoring in English. She received her bachelor's degree in English education from Nanjing XiaoZhuang University in 2017. Seven years of normal education has strengthened her basic skills in teaching and her sense of responsibility as a teacher. From 2017 to 2019, studied at the University of Florida, USA, and obtained a master's degree in education (curriculum and instruction). From the undergraduate to the master stage, she kept exploring the teaching field. During the internship , she taught English, Chinese, Science and other subjects in schools,contributed to the publication of two education research papers, participated in the compilation of teaching materials in cooperation, and successively carried out teaching and research work in six schools at home and abroad, and was awarded the title of outstanding intern. She not only has a rich international teaching background, but also has an insight into the concept of multicultural education. She looks forward to serving the students wholeheartedly and guiding them to contribute their strength and wisdom in the international community.
Yin Liang Liang
PE
Yin Liangliang graduated from College of Sports Science, Nantong University in 2016, majoring in physical education. Being a national second-class badminton player, a national first-class badminton referee, a national second-class basketball and track and field referee, he served as referee for Changzhou International Youth Badminton Invitational Tournament as well as provincial, municipal and district badminton tournaments. As a physical education teacher of Nantong Beicheng Middle School, he is capable of finding and solving problems in teaching, improving training results, helping students to achieve good performances in physical education in the entrance examination and achieves excellent results in the city's middle school sports games and football matches.
Zhao Can
Maths (Middle High School)
Zhao Can graduated from the National University of Singapore with a Bachelor in Industrial & Systems Engineering with Honours. He is a recipient of the prestigious SM1 scholarship awarded by the Singapore government. Subsequently, out of his interests in Economics, he pursued further education with Singapore Management University and graduated with a Master's Degree in Econometrics. He has a strong passion for teaching and loves interacting with students. With NTSIS, he looks forward to cultivating the next generation of world talents and international citizens.
Wang Ke Qin
Physics, Bilingual Year 10 Homeroom
Wang Ke Qin graduated from Nanyang Technological University with a Bachelor of Science (Material Science and Engineering). Having been awarded an SM3 scholarship, he completed 8 years of education in Singapore from secondary school to University under government scholarship. He is familiar with the Cambridge Education System. He respects every students and is able to build good relationships with them. He is responsible, capable in teaching and well-liked by students.
Long Min
Chemistry, Bilingual Year 9 Homeroom
Long Min obtained her Master's Degree at University of Jyväskylä, Finland in 2009. She has more than 7 years of experience in international education. She is very responsible, patient, and she respects and gets along well with all students. She is the teacher and organizer of students in class, while a friend to all of them during extracurricular activities. She has a unique approach to teaching Chemistry and managing classes at international schools and is well-loved by students, parents and colleagues.
Qin Wen
Chinese, Admission Counsellor
Qin Wen obtained her Master Degree from the University of Surrey (Top 10 UK Universities). In her three years of oversea study, she became familiar with western education system and lifestyle. After graduation, she worked at Central China Normal University. She published two papers and was honored as outstanding guidance teacher. With her exposure to overseas and local education system, she is uniquely suited to guide students in their pursuit of international education.
Yan Wei Min
Chinese, Humanities
Yan Wei Min graduated from Jiangsu Institute of Education with a Major in Chinese Language. He has over 40 years of experience teaching Chinese in Secondary schools, and has been rated as "senior secondary school teacher", "district core teacher" and "excellent educator". He is also an avid writer with about 200 essays related to pedagogy and counselling published in distinguished publications.
Chen Jie, Ailsa
English
Chen Jie graduated from Nanjing Xiao Zhuang University with a major in English. During school, she won first prize for her major competition, and first prize for Nanjing CCTV Outlook English contest (college group). She has also obtained certificates like TEM 8, Advanced BEC, Advanced Verbal Interpretation and English Teaching Certificate. She is a life-long learner and constantly seeks to improve herself. She loves her students and English teacher, and has a track record to guide students in getting first and second prizes in the Provincial English Contest.
Chen Sha Sha, Sandy
Chinese
Sandy graduated from Fuyang Normal College in Anhui in 2012 with a specialization in Chinese language and literature. She accumulated six years of teaching experience in prestigious schools such as Shanghai Fudan University Affiliated Primary School and Shanghai Dongzhan Primary School. She guided her class to win the first prize three times in the school's culture building competition. She also won a third prize in a teaching competition in the county. In the "Wenxin Cup" composition contest in Shanghai the student under her guidance was awarded the first prize and her class was also awarded the group award many times. In her work, she adheres to the belief that "Virtue is rooted in teaching, and teaching is rooted in teachers".
Fei Fei
Music Specialist
FeiFei is a renowned Music & Dance teacher, She holds a Bachelor of degree in dance director from Nanjing University, She has worked for 18 years, 3 years for kindergarten teacher, 6 years worked in public school, 6 years of overseas teaching, and 3 years in international schools.She actively use the international curriculumto inspire children to dance according to their creativity while assisting them to develop their organizational skills and self-management abilities. Through dance, her students become more aware of themselves and their society.
Ge Ruo Nan, Luna
Arts Specialist
Luna graduated from Jiangsu Second Normal College in 2014 with a specialization in primary arts education, and joined NTSIS upon graduation. She loves to teach arts and is eager to learn about international teaching methods and philosophy from teachers from other countries. At the same time ,she enrolls in Nanjing Academy of Arts, with a major in art and design. Her experience allows her to appreciate the difference in style and character between Chinese and Western art education. She applies this knowledge to great effect in her diverse and flexible teaching style which fully explores the student's potential in creative imagination and cultivates a healthy sense of aesthetic.
Jessica Ji
Chinese Specialist
Jessica graduated from Huazhong Agriculture University in Wuhan and has stayed in Nantong for over twenty years. She speaks a little Korean and is currently trying to learn Japanese.She has worked in Nanjing and Suzhou Etonhouse International School as a Mandarin and English teacher for 6 years. Besides being certified as a teacher, she acquired her CACHE certificate, which is from London.
Li Li Xia, Lily
Chinese, Bilingual Year 3 Homeroom
Lily graduated from Dezhou University with a bachelor's degree in Chinese language and literature. During school, she founded the "Chun Lei Literary Society", and served as editor-in-chief of "Wei Ran" magazine where she published many essays. She loves education and has obtained the Teaching certificate for high school Chinese. She has taught Chinese in primary and secondary levels for 6 years before joining Stalford. In her teaching, she guides children with love and enthusiasm, and ignites their passion to become better. She strives towards a teaching style that is "solid, simple and innovative", and seeks to expand students' horizon in a relaxed and pleasant atmosphere, and nurtures their learning ability.
Li Ming Na
Physical Education
Li Ming Na graduated from Shenyang Institute of Physical Education. She is a member of the Communist Part of China. In school, she has in multiple occasions won national scholarships and honours such as outstanding student cadres. She has also obtained certificate as a second-level national judge for competitive aerobics, certificate for Putonghua Proficiency 2A and high-school physical education teaching certificate. On August 31, 2013, she attended the opening ceremony of the 12th National Games of the People's Republic of China. She proved to be a responsible and proactive teacher with a humble disposition. She is good at cultivating a spirit of perseverance and unity in students, as well as paying attention to the potential and strength of each students.
Lin Yi, Lynne
Maths, Bilingual Year 2 Homeroom
Lynne graduated from Nantong University with a major in mathematics and applied mathematics. After graduation, she taught in a primary school as a math teacher and a homeroom teacher.She won the second prize in the school's basic skills competition, and led her class in winning awards such as "excellent class" and "refined class". In her work, she follows the philosophy of educating people with love and cultivating people with virtue. She provides guidance in the classroom, and friendship outside the classroom.
Liu Qiu Yue
Maths, Science, Bilingual Year 2 Homeroom
In 2007, Liu Qiu Yue graduated from the Mathematics Department of Nantong University. She received a third-class scholarship from a school, holds a senior middle school teacher qualification certificate, and then teaches a public elementary school in Jiangnan, and also serves as a public editor of the school. She adheres to the teaching philosophy of "education is life, life is education". She is diligent and practical, flexible in teaching methods, and is motivated to study and practice STEM courses. She has accumulated a certain amount of experience and is deeply loved by students. She has been awarded the evaluation of young teachers in schools. The first prize of the class, and has been rated as an excellent deputy class teacher. During her work, she insisted on studying and studying. In 2012, she obtained a master's degree in engineering from Nanjing Aerospace University.
Ma Wen Lu, Jenny
Chinese, Bilingual Year 2 Homeroom
Ma Wen Lu graduated from Suzhou University of Science and Technology with a major in Chinese Language and Literature in 2012.She has recieved multiple scholarships during her studies. She has gained rich educational and teaching experience by working in EF institution and MVCA Karamay Senior High School for more than three years. Apart from being a responsible teacher, Ms Ma also has excellent communication skills and works well in a team. With a lively and unique teaching style, she has gained the respect and affections of her students. She believes that love begets love, and that when you are devoted to caring for every child, you will also gain the love of the students and the trust of parents.
Ma Jing Dan
Maths, Bilingual Year 6 Homeroom
Ma Jing Dan graduated from the Department of Mathematics and Applied Mathematics of Jiangsu Second Normal University in 2010. During school years, she performed well and received school scholarship every year. She obtained certificates such as Putonghua grade 2A, College English grade 4, Computer skills 1B, penmanship grade 4, as well as high school and primary school teaching certificates. Since graduation, she has dedicated herself to the education field, guiding students' growth with love, patience and care. She has many years of experience In mathematics teaching, and has been appointed the leader of Mathematics teaching team and homeroom teacher of key graduating classes. Results of her classes ranked among the top of the same grade level, and she was also elected as excellent homeroom teacher.
Miao Xin Ting
Maths,Bilingual Year 1 Homeroom
Miao Xinting is graduated from Nanjing Second Normal University in 2013 and taught at Suzhou International Foreign Language School after graduation. She continues studying and developing herself professionally. She has novel and unique teaching ideas like the "student-oriented teaching mode", "situation teaching", "reverse course" and so on, and she has won the first prize of young teachers a school competition, second prize and third prize at the national C20 lesson for micro video (MOOC) leagues, "tutoring pacesetter", "excellent class tube" and so on.
Ni Shi Yu, Sherry
Dance Specialist
Sherry graduated from Jilin International Studies University. During school, she served as the president of dance association and received first-class scholarship from the school. She also obtained her CET-6 certificate during the period. After graduation, she worked as a dance teacher in a middle school. She later joined NTSIS to support the International dance teacher. In her work, she respects the development of her students, exposes herself to different style of dance from all over the world, adopts international teaching methodologies, explores teaching methods suitable for the developmental stages of the students, so that she may guide students' growth with heart and art.
Qian Ying Ying
Music Specialist
Qian Ying Ying is a music teacher graduated from Nantong Normal School of Music and Dance with a major in vocal music. During college, she was the head of the class, the head of the Style Department of the Student Union, and the Style Commissioner of the Youth League Committee. She won National Scholarship multiple times and was recognized as "Merit Student of Nantong" and "Excellent Graduates of Nantong". She represented her college to participate in many provincial and municipal talent competitions and achieved excellent results. She believes that simplicity and authenticity are the principles of beauty in all works of art.
Sha Hai Yan, Sandy
Chinese
Sandy is an outstanding graduate of Yangzhou University and a candidate member of the Chinese Communist Party. During school, she adhered to the principle of "diligent in learning, good at thinking, and quick in action" and devoted herself to research, resulting in three publications in provincial-level journal. She has also received second-grade scholarship from the school multiple times. She served as the Publicity head for the Graduate Union, as well as the Head of Class. In her free time, she taught Chinese in training institutes to improve her teaching capabilities. She has Chinese teaching certificate and third-level psychological consultant certificate. She is enthusiastic about education and is always ready to accompany the growth of students with love, wisdom and kindness.
Yu Fei Fei
Chinese, Bilingual Year 7 Homeroom
Yu Fei Fei graduated with merit from Zhejiang Shuren University. During school, she was the head of Poetry Society and the assistant to homeroom teacher. She is passionate and well-versed in the Chinese Art, including reciting, writing, calligraphy, and Chinese ink painting. She loves reading and has a unique perspective towards literature. She loves education and teaching, and relates to every students with kindness. Applying the value of open-mindedness in her lessons, she builds great rapport with her students.
Yu Yan
Chinese, Bilingual Year 1 Homeroom
Yu Yan graduated from Yangzhou University with a bachelor's degree in Chinese language and literature. During school, she was rated multiple times as excellent cadre and progressive individual, and organized and hosted various school activities. During her three years of teaching, she cared for every student with love and respect, and served the students wholeheartedly, and was thus well-liked by the students. She pays attention to cultivating students' interest and constantly review her teaching methods. She teaches in truth and nurtures with sincerity. With a belief in "learning through fun and interaction between feeling and thinking", she aims to lead the students to develop fully.
Wang Ya Min
Maths, Bilingual Year 5 Homeroom
Wang Yamin obtained her Master's Degree of primary education from Southwest University. She won a scholarship, and the second prize in a Master's skill competition during schooling. She attended the education training program for UBC, a university in Canada, where she studied the topic of mathematics games under her tutor. She is passionate about mathematics and makes students fall in love with mathematics with the use of novel and interesting mathematics games.
Zhang Lin
Chinese, Bilingual Year 4 Homeroom
Zhang Lin obtained her Bachelor Degree of Chinese Language and Characters from Nantong University. She won the second prize in the inaugural language competition. She used to work at Northeast Yucai Experimental School and Nantong Langyi Vocational English Specialist school. Her agility in teaching, balanced by her warmth and care for her students, made her well-loved by students, parents and colleagues.
Zhou Nan
Maths
Zhou Nan graduated from Yangzhou University. During school, she received second-grade scholarship and title of Excellent Student Cadre multiple times. Devoting herself to education, she has served as a volunteer teacher at Xuchang, Henan. After graduation, she has been teaching Mathematics. She is able to respect and understand each child, and guide children with patience and care. She believes that "teachers should follow the classes, classes should follow the students, and students should follow the problems". She hopes to provide students with the golden key to unlock the gate of wisdom, so that students may take initiative in learning, and take joy in learning. Due to her ability to engage students and obtain good results, she was recognized as the "Most Popular Teacher" for two consecutive years.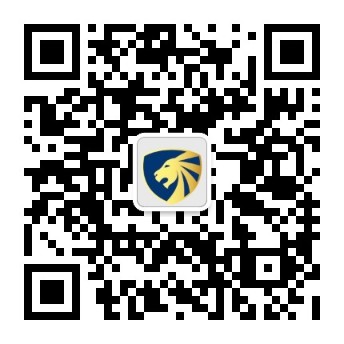 Scan QR code to follow to our official WeChat account