Cao Yang Yang
Primary Teacher
Cao Yangyang, graduated from Nanjing Forestry University, won scholarships and the title of Outstanding Student Cadre many times during the school, and obtained the mathematics teacher qualification certificate. Engaged in education for 5 years, served as elementary and junior high school mathematics teacher successively, laying down solid basic teaching skills. In teaching, he is good at combining advanced education concepts with classroom teaching practice, teaching students in accordance with their aptitude, inspiring teaching, and caring for every student with love, perseverance and care.
Ni Shi Yu
Dance Specialist
Sherry graduated from Jilin International Studies University. During school, she served as the president of dance association and received first-class scholarship from the school. She also obtained her CET-6 certificate during the period. After graduation, she worked as a dance teacher in a middle school. She later joined NTSIS to support the International dance teacher. In her work, she respects the development of her students, exposes herself to different style of dance from all over the world, adopts international teaching methodologies, explores teaching methods suitable for the developmental stages of the students, so that she may guide students' growth with heart and art.
Gu Qian Xia
Secondary Teacher
Gu Qianxia, ​​graduated from East China Normal University, has a solid foundation in subject knowledge and education and teaching theory. In the teaching class, she pays attention to cultivating students' thinking quality and learning ability, observes carefully, is good at research and guidance, and constantly implements the teaching concept of group cooperation, which fully stimulates students' interest, allows students to actively participate in the classroom and actively think and explore. She believes in the belief that there is no education without love, and uses love to create a safe and caring class environment for children and lead them to move forward together.
Sha Hai Yan
Primary Teacher
Sandy is an outstanding graduate of Yangzhou University and a candidate member of the Chinese Communist Party. During school, she adhered to the principle of "diligent in learning, good at thinking, and quick in action" and devoted herself to research, resulting in three publications in provincial-level journal. She has also received second-grade scholarship from the school multiple times. She served as the Publicity head for the Graduate Union, as well as the Head of Class. In her free time, she taught Chinese in training institutes to improve her teaching capabilities. She has Chinese teaching certificate and third-level psychological consultant certificate. She is enthusiastic about education and is always ready to accompany the growth of students with love, wisdom and kindness.
Yu Fei Fei
Secondary Teacher
Yu Fei Fei graduated with merit from Zhejiang Shuren University. During school, she was the head of Poetry Society and the assistant to homeroom teacher. She is passionate and well-versed in the Chinese Art, including reciting, writing, calligraphy, and Chinese ink painting. She loves reading and has a unique perspective towards literature. She loves education and teaching, and relates to every students with kindness. Applying the value of open-mindedness in her lessons, she builds great rapport with her students.
Shen Feng
Primary Teacher
Shen Feng graduated from Jiangsu Institute of Education in 2008 and majored in Chinese education for primary school. With many years of teaching experiences, Ms Shen loves working with children and is responsible and detail oriented. Ms. Shen pays much attention in stimulating students' interests and self motivation in the learning of Chinese Language. She has also attained qualifications in the teaching of Chinese at primary level and Chinese Calligraphy.
Yao Kai Gao
PE Specialist
Mr Yao Kai Gao graduated from Nantong University with a Bachelor degree in Physical Education. His qualifications also include Senior Teacher's qualification certificate, Swimming Coach certificate, and a Level 2 Athletics Referee's license. He loves teaching Physical Education and already has ten years of teaching experience. Mr Yao is adamant that every student has their own strength and is always looking for ways to develop those strengths.
Zhang Lin
Primary Teacher
Zhang Lin obtained her Bachelor Degree of Chinese Language and Characters from Nantong University. She won the second prize in the inaugural language competition. She used to work at Northeast Yucai Experimental School and Nantong Langyi Vocational English Specialist school. Her agility in teaching, balanced by her warmth and care for her students, made her well-loved by students, parents and colleagues.
Jessica Ji
Chinese Specialist
Jessica graduated from Huazhong Agriculture University in Wuhan and has stayed in Nantong for over twenty years. She speaks a little Korean and is currently trying to learn Japanese.She has worked in Nanjing and Suzhou Etonhouse International School as a Mandarin and English teacher for 6 years. Besides being certified as a teacher, she acquired her CACHE certificate, which is from London.
Ling Yi
Primary Teacher
Lynne graduated from Nantong University with a major in mathematics and applied mathematics. After graduation, she taught in a primary school as a math teacher and a homeroom teacher.She won the second prize in the school's basic skills competition, and led her class in winning awards such as "excellent class" and "refined class". In her work, she follows the philosophy of educating people with love and cultivating people with virtue. She provides guidance in the classroom, and friendship outside the classroom.
Huang Jia Wei
Primary Teacher
Huang Jiawei, graduated from a university, majoring in mathematics education and concurrently majoring in human resource management. During the university, he served as the chairman of the student union and class leader, and won many national inspirational scholarships. He has been teaching in Yangzhou Shiming Bilingual School for 4 years and won the third prize of the "Blue Sky Cup" teaching design competition twice, and the second prize of Yangzhou Teaching Paper Competition and the first prize of Yangzhou Education Teaching Lecture Competition. He is good at using humorous, relaxed, and innovative classrooms to stimulate children's enthusiasm for independent exploration and cooperative research, so that children can learn happily, easily and solidly. He firmly believes that every child is a seed, but the flowering period is different, and needs more care and care from educators.
Li Jiaping
Secondary Teacher
Li Jiaping graduated from Liaoning University of Engineering and Technology. With senior teacher qualification certificate, translator certificate and Mandarin certificate, Mr Li has years of teaching experience in OSSD, A-level and public schools. He is also an award-winning teacher during his stint in public schools. He is patient, cares for his students and is experienced with identifying the potential of each student. He feels extremely privileged to be a witness to the growth of his students and work hard to ensure that each child's potential is maximised.
Li Li Xia
Primary Teacher
Lily graduated from Dezhou University with a bachelor's degree in Chinese language and literature. During school, she founded the "Chun Lei Literary Society", and served as editor-in-chief of "Wei Ran" magazine where she published many essays. She loves education and has obtained the Teaching certificate for high school Chinese. She has taught Chinese in primary and secondary levels for 6 years before joining Stalford. In her teaching, she guides children with love and enthusiasm, and ignites their passion to become better. She strives towards a teaching style that is "solid, simple and innovative", and seeks to expand students' horizon in a relaxed and pleasant atmosphere, and nurtures their learning ability.
Yan Wei Min
Secondary Teacher
Yan Wei Min graduated from Jiangsu Institute of Education with a Major in Chinese Language. He has over 40 years of experience teaching Chinese in Secondary schools, and has been rated as "senior secondary school teacher", "district core teacher" and "excellent educator". He is also an avid writer with about 200 essays related to pedagogy and counselling published in distinguished publications.
Yu Pei Pei
Secondary Teacher
Ms Yu Pei Pei graduated from Yan Cheng Normal University and majored in Chinese Language and Literature. She excelled in her studies and won several scholarships during her school years. She loves Chinese language and culture as well as education. With few years of teaching experience under her belt, Ms Yu is dedicated to her work. She is also patient and meticulous with her students. She believes that she will show each of her student her love and concern as well as putting in her utmost effort to ensure that students under her charge will bloom as soon as possible.
Xing Jia Nan
Language Specialist
Xing Jianan graduated from Yancheng Institute of Technology in 2015, majoring in Liberal arts and English as a second major. During the college period, she obtained twice the national scholarships and was commended many times as an outstanding student cadre and a model of "Three Good Students". She is not only good in recitation and writing, but also deeply fond of calligraphy and musical instruments. After graduation, she worked in Changzhou Affiliated School of Beijing Normal University, won the second prize of "Junma Cup" Young Teachers Competition and the first prize of Municipal Recitation Competition.  She also guided many students to participate in CCTV English Talent Competition and won prizes. Since 2018, she has been working as a teacher of English and Chinese at Nantong Stalford International School where she respects students' personalities and advocates caring for students with love and patience.
Gao Jun Yue
Primary Teacher
Gao Junyue graduated from Jiangsu Second Normal University with a major in Elementary Mathematics Education. She won many scholarships during University. After graduation, she worked in Hongjing Primary School in Taicang City for five years, teaching Elementary school mathematics and concurrently serving as the head teacher. During her work, she was awarded the title of "Excellent Head Teacher" and "Outstanding Young Teacher" and won the "Second Class Award for Excellent Class for Young Teachers", Second-level teacher qualification title. She loves students, delves into research and enterprising, and strives to lay a solid foundation in Mathematics for the children, expand their thinking ability, so that every child can learn something and achieve something.
Qian Ying Ying
Music Specialist
Qian Ying Ying is a music teacher graduated from Nantong Normal School of Music and Dance with a major in vocal music. During college, she was the head of the class, the head of the Style Department of the Student Union, and the Style Commissioner of the Youth League Committee. She won National Scholarship multiple times and was recognized as "Merit Student of Nantong" and "Excellent Graduates of Nantong". She represented her college to participate in many provincial and municipal talent competitions and achieved excellent results. She believes that simplicity and authenticity are the principles of beauty in all works of art.
Ge Ruo Nan
Art Specialist
Luna graduated from Jiangsu Second Normal College in 2014 with a specialization in primary arts education, and joined NTSIS upon graduation. She loves to teach arts and is eager to learn about international teaching methods and philosophy from teachers from other countries. At the same time ,she enrolls in Nanjing Academy of Arts, with a major in art and design. Her experience allows her to appreciate the difference in style and character between Chinese and Western art education. She applies this knowledge to great effect in her diverse and flexible teaching style which fully explores the student's potential in creative imagination and cultivates a healthy sense of aesthetic.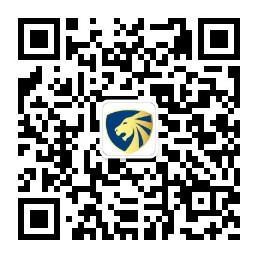 Scan QR code to follow to our official WeChat account