Chia Hui Kwek
EL&MHS(Int) Coordinator
Awarded with a Teaching Award from the Ministry of Education of Singapore, Ms Kwek Chia Hui graduated from National University of Singapore (NUS) with a Bachelor of Arts (with Merit) degree as well as a Post-Graduate Diploma in Education from National Institute of Education (NIE). Ms Kwek, as her students call her, has always wanted to be a teacher and has worked hard to reach this goal. A believer of lifelong learning, Chia Hui has upgraded her pedagogy by attaining her Masters in Education from Nanyang Technological University (NTU). Before joining Nantong Stalford International School, Chia Hui has been teaching English Language, English Literature and Humanities for the past 15 years in government and independent schools, including Raffles Institution, in Singapore. Other than rich classroom experience in teaching students with diverse abilities, especially students between the age of 12 to 17, Chia Hui had also been a subject head, head of internal examination, cooperating teacher as well as teacher leader in various professional development groups over the years. Chia Hui firmly believes that every child has the potential to succeed and as a teacher, she will always do her best to help them fulfil their dreams and reach their goals.
Warren Spence
Secondary Teacher
Graduated with an Honours Degree and a higher Diploma in Education from the University of the Witwatersrand, Johannesburg, South Africa, Mr Warren Spence also has a diploma in Educational Management Development from the Independent Institute of Education (IIE) Johannsburg, South Africa. With more than 26 years of teaching experience in public and private schools in South Africa, such as Crawford College Lonehill, Mr Warren brings along rich classroom teaching experiences as well as strong pedagogical knowledge. He was a winner of Transvaal Teacher's Association (TTA) medal for excellent teaching. Mr Warren Spence has also served as a Deputy Principal as well as Head of Department. A compassionate but firm teacher, Mr Warren believed that learning must be fun, engaging and without fear. We need to be humble in and of learning
Janice Jeganathan
Secondary Teacher
Ms Janice Jeganathan graduated with a Bachelor of Arts (with Honors) in English Language from National University of Singapore (NUS). She also has a Post-Graduate Diploma in Education (PGDE) from National Institute of Education (NIE, NTU) with a focus in teaching of English Language and Literature. Ms Janice has always been passionate about teaching and has taught English Language and Literature for more than 10 years in government schools. One of them is Victoria School, one of the best boys' government schools in Singapore. She has also taught in Japan as an ESL teacher in both elementary and high school. Other than rich classroom experience in teaching students with diverse abilities, especially students between the age of 12 to 17, Janice has also been a level head as well as level coordinator for English Language. Janice loves English Language and she fervently hope to instil the same love for English Language in her students.
Serena Loke
PYP Coordinator
Serena graduated from the Nanyang Technological University, Singapore with a BA (Hons) degree in Education in 2007. Prior to that, she obtained a BA degree in Fine Arts from Royal Melbourne Institute of Technology. She holds other certificates in Special needs education as well as a diploma in TESOL. Just as the education landscape keeps evolving, Serena continues to upgrade herself to ensure that her students receive the best. To her, teaching is not a job but a passion.
Wang Ke Qin
Secondary Teacher
Wang Ke Qin graduated from Nanyang Technological University with a Bachelor of Science (Material Science and Engineering). Having been awarded an SM3 scholarship, he completed 8 years of education in Singapore from secondary school to University under government scholarship. He is familiar with the Cambridge Education System. He respects every students and is able to build good relationships with them. He is responsible, capable in teaching and well-liked by students.
Johann Heinrich Cornelissen
Primary Teacher
Mr. Heinrich Cornelissen graduated with a Bachelor in Arts degree (English and History Didactics) and Higher Education Diploma (with distinctions) from the University of Stellenbosch. With 20 years of teaching experience, one of his teaching post was at Paarl Boys' High – one of the most prestigious schools in South Africa – where he became Head of Department for English as Second Language Department. In China, Mr. Cornelissen also has extensive teaching experiences. He has been a Senior English teacher, a curriculum writer as well as winning numerous awards such as the "Most Recommended Foreign Teacher Award" in 2019. With rich teaching experience, Mr Cornelissen believes that teaching is a calling and ensuring one's students should always enjoy learning remains his top priority. He views English as key to unlocking future prospects and as an indispensable life skill.
Yuki Cai
Secondary Teacher
Yuki graduated from Nanyang Technological University with Honors Degree in Materials Science, which ranked third place in QS World University Ranking by subject 2020. She has vast teaching experiences in schools and institutions in Singapore, Hong Kong and mainland China. Together with her diverse growing-up experiences and educational background, she is familiar with the international teaching system. She understands and appreciates the thinking of individual students. With a passion for education and an unwavering commitment, she will work with school and parents to help to develop students'potential.
Petra Eugenia Chew Yung
Secondary Teacher
Graduated with a Bachelor of Science with Honors (Merit) in Chemistry from National University of Singapore (NUS), Ms Petra Eugenia Chew Yung is a conscientious teacher with about 5 years of experience in the teaching of Mathematics and Chemistry to High school students. She believes strongly that teachers should create an environment where students will take responsibility and initiative for their own learning.
David Buist
Primary Teacher
Other than a Master of Arts, International Relations (East Asia) from the University of Durham, Mr David Buist also has a Bachelor of Arts in English from Goldsmiths College, University of London. With more than 8 years of teaching experience in private schools in China, Mr Buist brings along rich teaching experiences and understanding of the current environment. A dedicated and passionate teacher who is eager for his students to improve, Mr Buist believes that hard work, dedication and discipline are the key attributes to success for each student to become the best version of themselves.
Nur Fareesha Mazlan
Inquiry Coordinator
Nur Fareesha Mazlan graduated from Nanyang Technological University (NTU), Singapore, and obtained her Bachelor of Arts (Education) (Sec) with Hons III. She then served the Ministry of Education (MOE), for 12 years – teaching English Language at a secondary level before moving to China in 2018. Diligent and responsible, Nur Fareesha Mazlan demonstrated an innate capacity to accomplish multiple tasks efficiently and executes them with quality and success in mind. She has ensured that her students succeed through all the diligent work and was able to do so through a thorough analysis, understanding and planning that addresses the learners' needs, psyche and competencies. It is this methodical approach that has enabled Nur Fareesha Mazlan to contribute to any organisation as she is capable of studying the psychosocial environment to yield the best results possible.
Pejay Pauly
Primary Teacher
Pejay Pauly is an experienced primary and secondary English language teacher. He holds Bachelor's degree in Education from Southern Luzon State University, Philippines and Master's degree in Education- Curriculum and Instruction with ESL Specialization from American College of Education, USA. Additionally, he is trained and certified Cambridge TKT-YLE and Speaking examiner for YLE starter, movers, and flyers group of students. He has an extensive experience with Cambridge primary years curriculum and taught different schools in the Philippines and international school in Kazakhstan. He is a teacher who understands student's strengths and challenges and able to tailor learning strategies that are intended to address the additional learning needs, interests, aspirations, and cultural backgrounds of each learner. Currently, he is taking 60 hours professional development called "Specific Educational Support Needs: Cognitive Disability" in a distance mode from Euroinnova Business School, Spain.
Sophie Scott
Preschool Teacher
With over 7 years of teaching experience, Sophie Scott comes from the UK with a degree from Nottingham Trent University. Other than Nantong, Ms. Scott has extensive experiences working in other parts of Jiangsu Province. Her teaching philosophy is to support student to find the answers and prepare them to use information for themselves, and for them to enjoy the learning process. She strives to strike a balance between structured learning and adapting that to needs of each student as well. Ms. Scott tries to create a learning environment in which every student is actively encouraged to participate fully.
Cecelia Peyer
Primary Teacher
With more than 20 years of teaching experience, Ms Cecelia Peyer brings along her wealth of experience to NTSIS. Armed with a diploma in Education (Primary) from Zonnebloem Teachers College SA, a Bachelor of Education (Hons) and a ACE/SEN Diploma in Special Educational Needs/ Learning Support from University of the Western Cape, she also has a Masters in Counselling Psychology. Ms Peyer has taught in South Africa, Middle East and Beijing, China. She had represented her school in attending international conferences as well. Before joining NTSIS, she has been a head of department, learning support supervisor, SEN Coordinator, PYP Team Leader/Mentor and Reading Specialist. Ms Peyer believes that all children can learn and that teachers have to adjust the learning and teaching in each situation in order for the students to get the maximum benefits out of each lesson.
Matthew Nevision Dinsdale Carter
Primary Teacher
Matthew Nevision Dinsdale Carter graduated from Aberystwyth University with a Bachelor of Science degree. He has several years of teaching experience in United Kingdom and in China. He has also attained both Teaching English as a Foreign Language (TEFL) and Teaching English to Speakers of Other Languages (TESOL) Certification. He believes that students need to be encouraged to explore to learn effectively. Mr. Carter is eager to use relevant activities to create an environment for experiential learning for his students.
Dharnia Dave
Primary Teacher
Armed with a Diploma in Psychology from Management Development Institute of Singapore as well as a degree from Murdoch University, Ms Dharnia Dave has always been interested in the teaching of English Language and has also attained a Teaching English to Speakers of Other Languages (TESOL) awarded by Trinity College London. She has more than 5 years of teaching experience for students of all age levels in Singapore. She has also travelled extensively and has worked in many different places in the world. Ms Dharnia believes that teachers affect eternity; no one can tell where their influence stops.
Johnny Cheng
Primary Teacher
Johnny Cheng is a certified teacher from the United States. He holds a Bachelor of Science degree from The University of Texas at Austin. He has over six years of teaching experience in both the elementary and middle school levels. His goal as an educator is to cultivate a positive learning environment, through encouragement and discipline, while consistently emphasizing classroom management. He possesses a deep sense of passion and dedication to the development and enrichment of his students.
Melvin Batoon
Preschool Teacher
Graduated with a Master of Education in Instructional Management and a Bachelor of Elementary Education in Communication Arts from University of Southeastern Philippines Davao City, Mr Melvin Batoon is an experienced teacher with 10 years of experience under his belt. Having taught in schools such as Canadian International School of Beijing and Beijing New Talent Academy, Mr Batoon also brings along rich teaching experience. An avid sport enthusiast, especially in badminton, Mr Batoon is also currently pursuing a Doctor of Education in Educational Management. Mr Batoon believes in maximising students' performance and inspiring students to explore their potential.
Ellen Huang
Preschool Teacher
Ellen Huang graduated from Flinders University, Australia, with a Master of Teaching. She is also a Singapore ECDA registered teacher and has 12 years of preschool teaching experience. She was a Curriculum Specialist with The Odyssey (Singapore). Prior to her masters, she was working with Smart Kids Educare, Singapore, while studying for a Specialist Diploma in Early Childhood Education with Ngee Ann Polytechnic, Singapore. Subsequently, she took up a Professional Diploma in Montessori Education (3-6) to improve her knowledge, abilities and capacity as a preschool teacher. She enjoys working with children and strongly believes in a holistic teaching approach, making sure all children have the opportunity to excel in all areas of the curriculum and can achieve their full potential confidently and happily.  
Md Noor Adri Bin Md Ali
Secondary Teacher
Graduated from Nanyang Technological University with a Bachelor of Science degree in Chemistry(Hons) with a minor in Environmental Studies, Mr Adri is an enthusiastic teacher with lots of new ideas. With a few years of teaching experience in Chemistry and Mathematics, Mr Adri is always caring and patient. Mr Adri believe that students grow best in a supportive environment and works hard to support students in their learning.
Wen Yann Tan
Primary Teacher
Mr. Tan is an experienced and trained teacher with National Institute of Education, Singapore. He holds a Bachelor of Arts degree in English and History from the University of Queensland, Australia. He has taught for many years in Singapore both primary and secondary schools as well as in Shanghai Singapore International School, China.
Gaik Suan Kong
Primary Teacher
Ms Kong Gaik Suan obtained her Master in Educational Management from University of Western Australia (UWA). She was also awarded a Post Graduate Scholarship of Applied Linguistics from Ministry of Education Singapore. With more than 20 years experience in teaching in Singapore and Cambodia, Ms Kong has rich classroom experiences with students from kindergarten to primary schools. Other than serving as a Head of Department as well as other leadership roles outside the classroom, Ms. Kong has also published books such as ": An Evaluation of Primary Three Listening Comprehension Tests". For her service, Ms Kong was also awarded 2012 National Day Award for Service in Education by Singapore's government. Ms Kong firmly believe in the phrase "Give someone a fish, he's fed for a day, teach that same person to fish, he's fed a lifetime."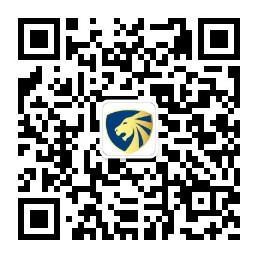 Scan QR code to follow to our official WeChat account