Ruby Teo
Chairperson
Ruby Teo is the founder of Singapore Stalford Education Group and an expert of international education with more than 20 years of experience in the profession. Ruby's success comes with an in-depth understanding of pedagogy, which translates to the running of schools that achieve excellent results. She has a B.Eng (Hons) and M.Sc (Entrepreneurship) from Nanyang Technological University.
Sim Kwang Hwee
Supervisor
Mr Sim Kwang Wee has acquired many years of experience in the senior management with the Singapore Civil Service .With many years of school management background he is meticulous and detail-oriented when it comes to pedagogy and quality education. Mr. Sim has put in place stringent standards on both administration and curriculum of Stalford schools. He was a Singapore Government scholar and obtained a B.Eng (Hons) and M.Sc (Maritime) from Nanyang Technological University.
Wu He Ping
PRINCIPAL MENTOR
Wu He Ping has been the head principal of the prestigious affiliated schools of Nantong Teachers' University. During her term as the principal, she made numerous visits to renowned global educational institutions and universities. For more than 20 years, she has always dedicated herself to the holistic development of students with a global vision. With her wealth of experience, she has gained the respect of teachers and parents alike.
Daniel Lee
Board Representative
Daniel Lee graduated from Cornell University on a Singapore Government scholarship with a Bachelor and a Master in Bio-engineering. Subsequently, he worked in the Singapore Government for many years. He is very stringent when it comes to pedagogy and curriculum planning.
Ronnie Teo
Board Representative
Ronnie has many years of experience in school management. He is familiar with the Cambridge accreditation process and its demands. He ensures teacher quality and helps students fulfill their dreams of entering the university of their choice.
Han Ming Fei
HEAD OF SCHOOL
Han Ming Fei has 38 years of teaching and school management experience. He has served as the principal of the prestigious Nantong Middle High School. He has great passion for education and pedagogy.
Hua Ai Ming
VICE-PRINCIPAL
Hua Ai Min graduated from the renowned Nanjing Teachers' University. He was a senior teacher and one of the most prominent teachers in Nantong. He has over 40 years of teaching experience, and has accumulated a treasury of experience. He has written, compiled, edited and published 11 works of poetry and novels including, "Soaring for the Sake of Children,", "In Class", "Basking in Glory" and so on.
Wu Jian
DIRECTOR OF GENERAL AFFAIRS
With over 36 years of working experience in the government, Mr Wu is very meticulous in school administration. He sees that the school continues to grow and that the students are given a good learning environment.
How Xian Neng
QUALITY MANAGER
Mr How Xian Neng is a scholar whose field of specialty is education and language. He comes from Malaysia and has a Master degree in Teaching Chinese to the Speakers of Other Languages from the Northeast University of China and a Bachelor of Science (Computer Science) from the National University of Singapore. He has more than five years of experience in the education field across the primary, secondary and university section. He believes that learning and education is the most important endeavor of the human society.
Lisa Li
ADMISSIONS MANAGER
Lisa has worked in one of the top ten international student recruitment agencies. She is experienced in meeting the educational needs of the students and their parents. She is fond of communicating with students and their parents alike.
Marry Huang
FINANCE MANAGER
Marry Huang graduated from Minnan Normal University, the economics profession.For over a year, she has been handling tax-auditing matters with diligence and efficacy.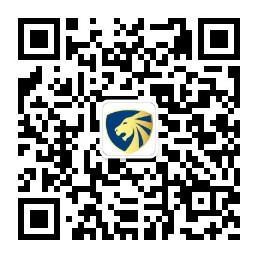 Scan QR code to follow to our official WeChat account