"THE FIRST AND ONLY AUTHORISED IB WORLD SCHOOL IN NANTONG to bring international education to students from kindergarten to the 6th grade"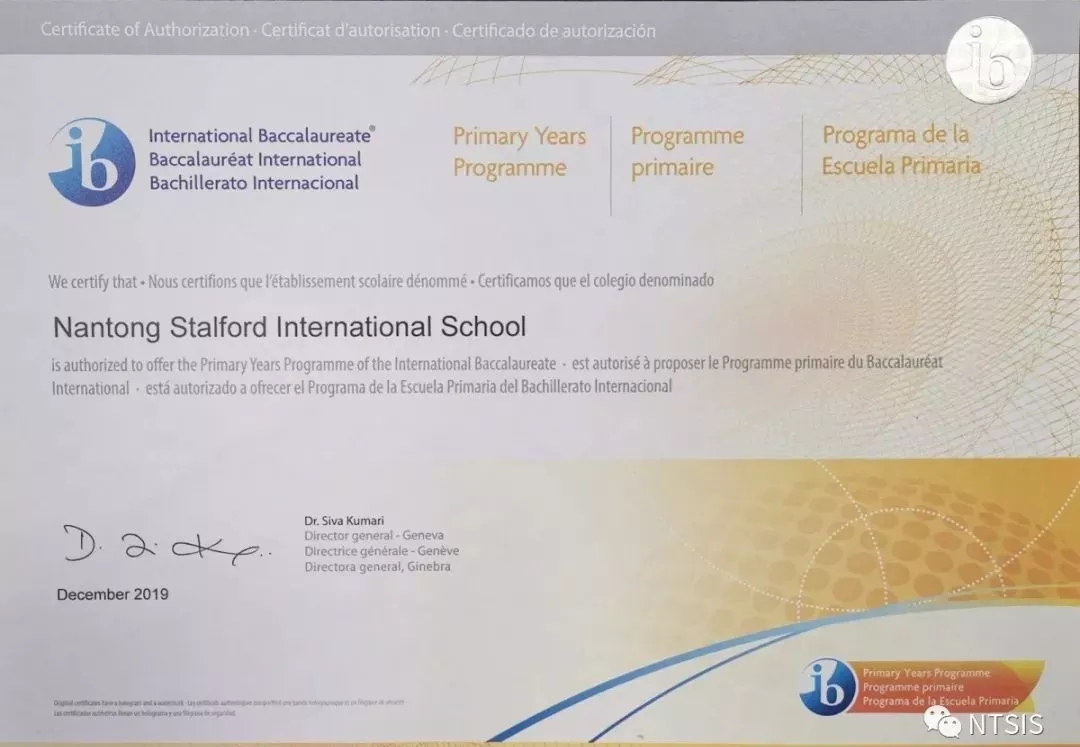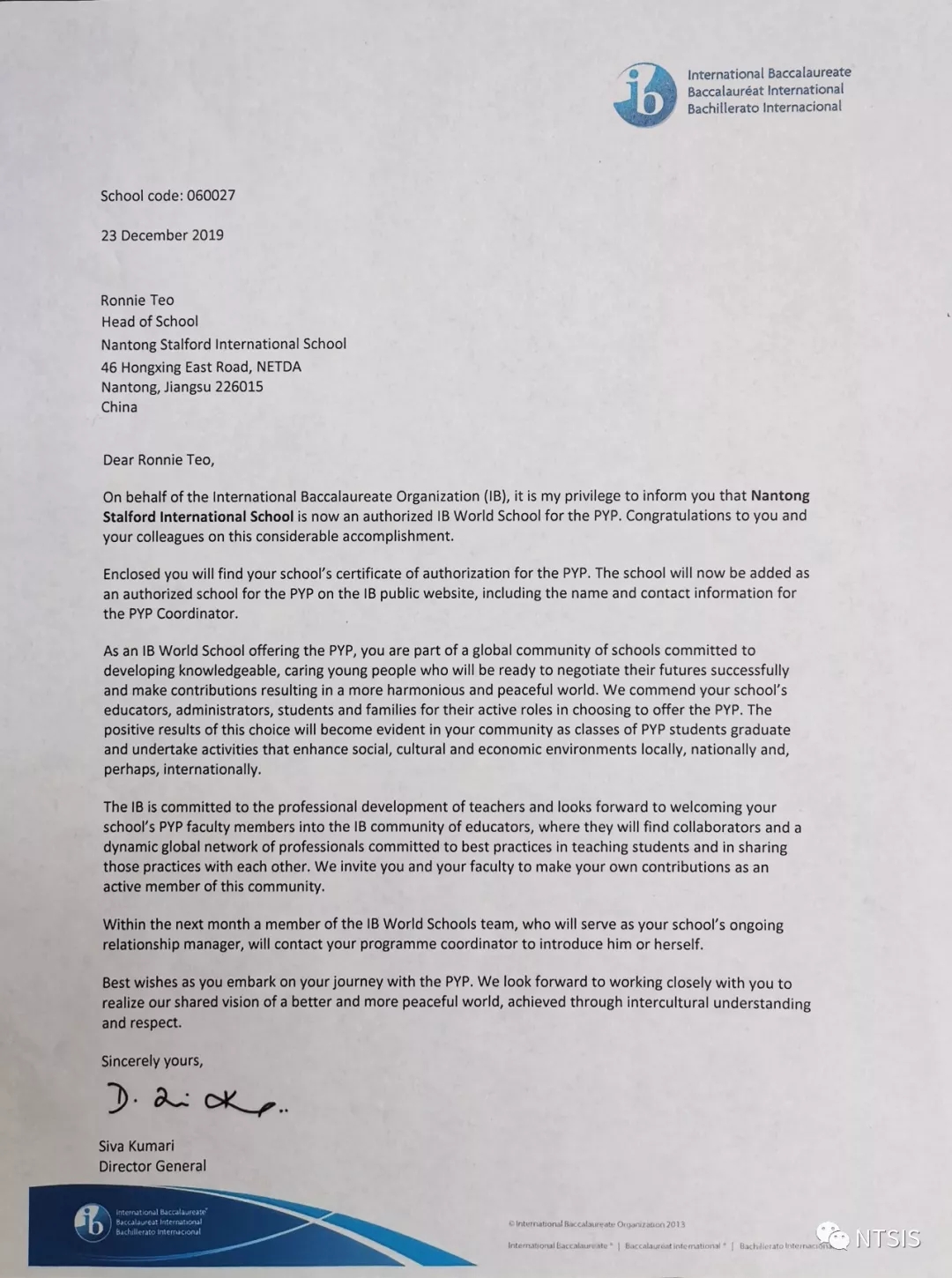 Nantong Stalford International School(NTSIS) has contributed to the city's claim to international stature by putting Nantong on the world stage in the field of education.
On 2nd January 2020, NTSIS received an official letter from International Baccalaureate Organization (IBO) confirming NTSIS status as an authorised IB world school for the PYP. This means that students from age 3 to 12 will be able to receive an IB education in NTSIS.
NTSIS is the 10th school in Jiangsu which is an authorised IB World School for PYP. This put Nantong as the 5th city in Jiangsu and 29th city in China which boast an IB World School for PYP.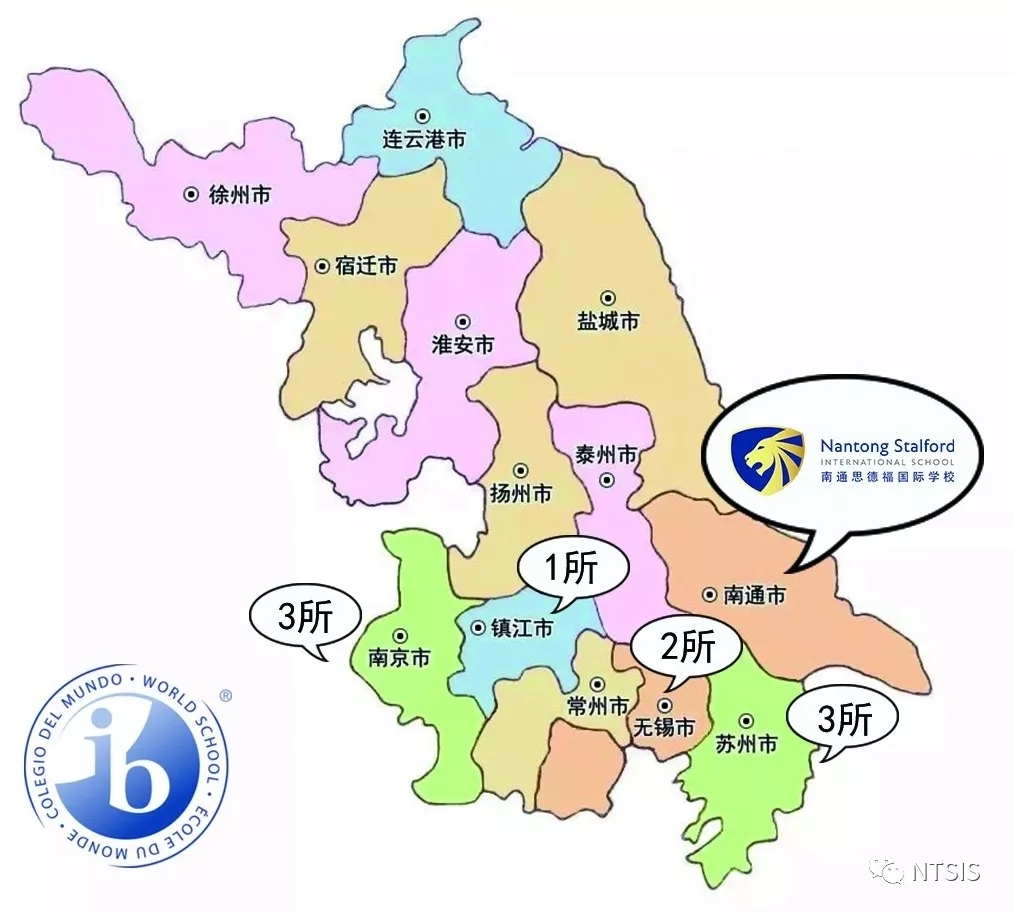 "It was a long journey over a few years, but it was certainly worth the effort," Mr. Ronnie Teo, PYP Principal of NTSIS shared.
"We began the authorization process by conducting feasibility studies involving discussions with stakesholders to determine if the IB philosophy was in alignment with Stalford's core values. We then obtained approval from our headquarter in Singapore to start the authorisation process," Mr. Ronnie Teo explained.
IBO requires at least one academic year of implementation under candidacy before authorization can be considered. Application for authorisation is followed by a verification visit arranged by the IBO to determine whether the PYP in NTSIS meets the IB standards and practices.
"With input from our Singapore headquarter, our team of dedicated teachers work extremely hard together to ensure our programme meets the strict IB standards and practices during candidacy so that our students can benefit fully from good educational practice." Ms. Serena Loke, the PYP Coordinator elaborated. "The IB assessors were very impressed with our efforts and work. We would like to thank the parents and school community for their unwavering support in achieving the IB authorisation."
"We believe that achieving authorisation is another important milestone in making NTSIS a school of choice. We are committed to our vision to be a world-class institution of learning for leaders of today and tomorrow." Mdm Wu Heping, Head of NTSIS concluded.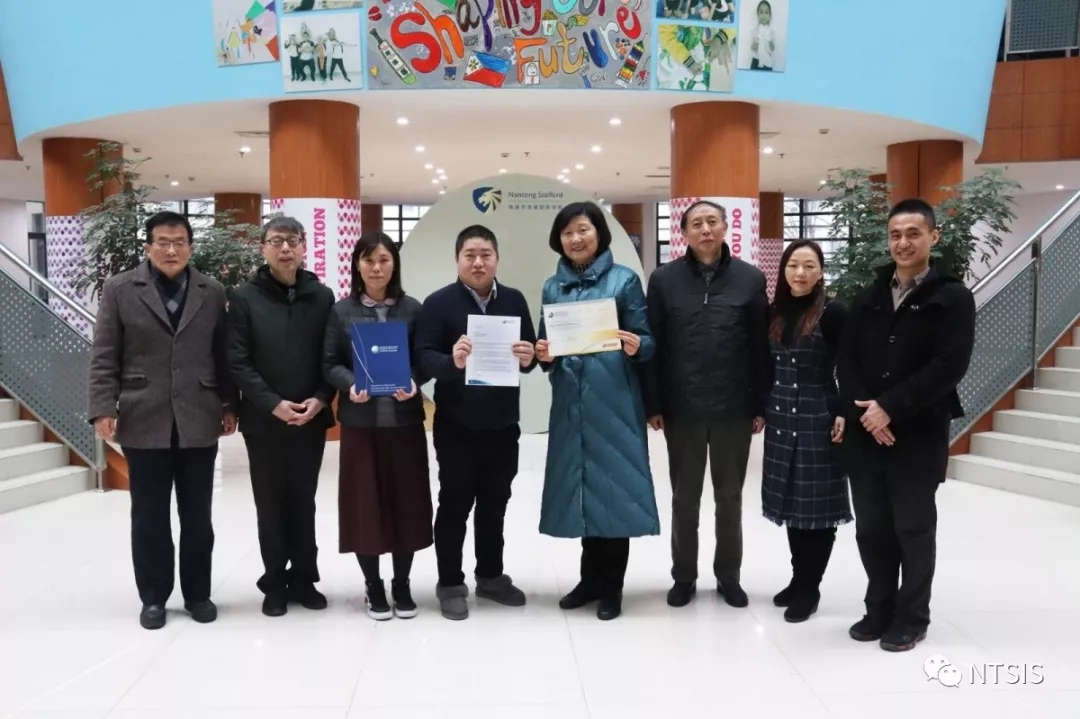 What are the benefits of IB-PYP?
The IB program is recognized around the world for the high level of challenging, relevant, and engaging work for learners. The Primary Years Programme focuses with hands-on learning in which students work together to solve problems while connecting on the world around them. This program provides the foundation for developing intellectual curiosity and academic rigour. Students in the IB program have a deeper understanding of themselves as learners and how they can impact the world around them.