Top-Ranked University offers for NTSIS Graduates
2022-06-06
Our Class of 2022 have continued to receive more offers from top- ranked universities and colleges across the world. As of May 4th, our graduating class has received 68 offers across more than 5 different countries.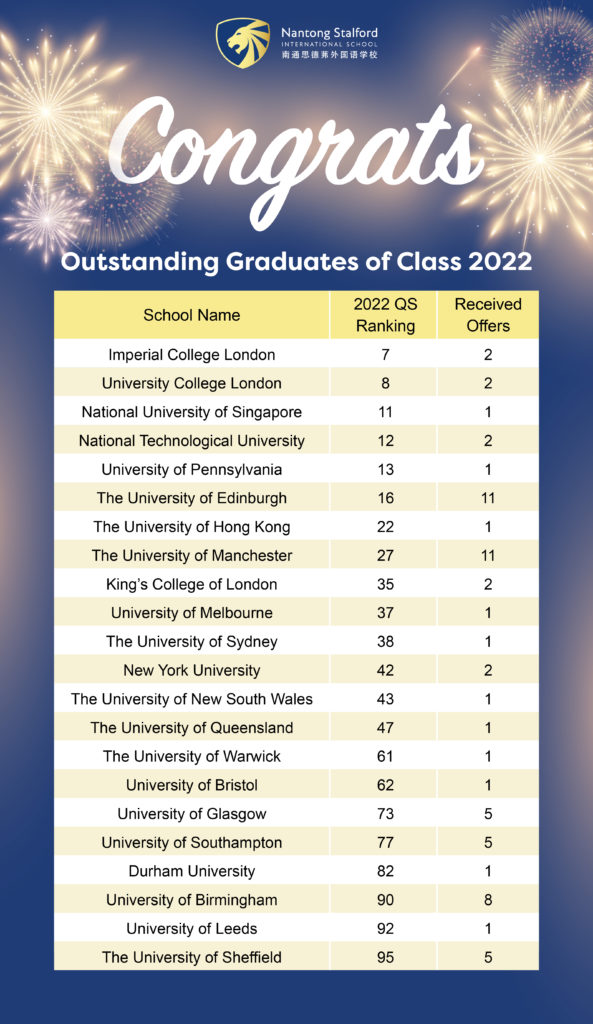 We are pleased that students have chosen universities and programs that they are best-fit for their interest, passion and professional development. The majors chosen by this year's graduates include: Biomedical Engineering, Computer Science, Chemistry, Electronics and Electrical Engineering, Civil Engineering, Data Science, Mathematics, Software Engineering, Chemical Engineering, Accounting, Finance, Economics, Sport Management, Mechanical Engineering, Business, Management and Graphic Design.
We are tremendously proud of all our class of 2022 graduates. Our students have remained dedicated and focused through the many challenges they had to face and overcome over the past three years.
The continued tremendous success of our graduates demonstrates that with hard work, great college counseling and a holistic curriculum anything is possible at NTSIS.