Wait for spring to meet again
2020-04-07
According to the notice from Jiangsu province, Nantong Stalford International School is actively responding to the relevant departments for the school's preparatory inspection. This also makes us believe that the day of school reopening is getting closer and closer.
Naturally we have been working on the comprehensive document for some considerable time now – which covers preparation before students return to school and also ensures that after they arrive, they are as safe as possible whilst on the school campus. In submitting this document I hope this gives reassurance to those connected with the school that we are now approaching the 'end game' here in Nantong of this, hopefully, once in a lifetime experience.
Most of our teaching staff are now back in Nantong, either enjoying the lovely weather at this time of year (when not involved in teaching/learning/meetings of course) or trying to stay positive during their time in quarantine/self-isolation in their apartments. Whilst nobody wants to be in such isolation, all our staff are aware that this is a process designed not only to protect them but also to keep the currently healthy situation in China as stable as possible during this time. And having said that, it was very positive news indeed to recently hear that there are no more outbreaks here in China, testament to the fact that we all have been conscientiously following the guidelines and policies handed down to them with diligence and fortitude.
Senior Leadership and non-academic staff have been back in school increasingly more often over the past few weeks as things gradually return to a more stable state of affairs, and will be working full time in school from 30th March.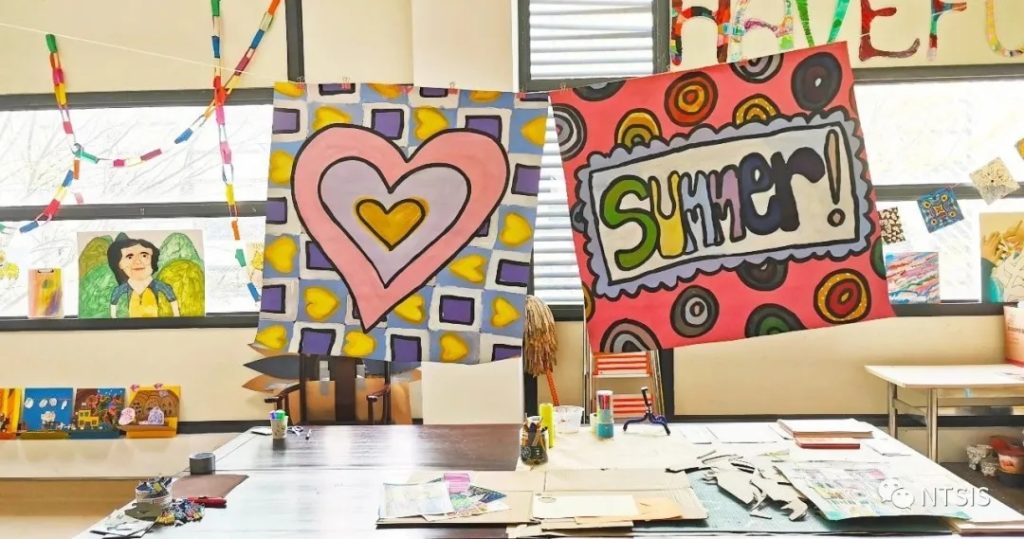 The teaching departments of the school have also treated the online teaching seriously and constantly improve the teaching quality according to curriculum demands and students' feedback. We are all looking forward to reopening for our staff to be with pupils in real time and not have the barrier of a screen between them and a more direct and effective learning environment. We can find that no matter how we teach, the core of learning stays unchanged. In this special period of time, teachable moments abound and it becomes more important for one to positively embrace the changes and pressure of life and achieve higher levels of self-management. It's obvious that students with stronger self-discipline benefit more from online learning. Correspondingly, online learning provides an opportunity for pupils to develop their ability for self-management.
"Be the best version of yourself" has always been the goal for our students at Nantong Stalford International School. We keep encouraging Stalford students to pursue their dreams, develop a positive attitude towards life, build the unique version of themselves, and stay inspired no matter how difficult the situation is. I believe this guidance with positive energy will enable Stalford students to develop their sense of independence to face the challenges from studying and daily life, and they will be able adapt to and thrive in this fast-changing world.