Young people with high ambitions, Striving to be wealthy and intelligent.
2020-06-15
Experts say children should be taught early in life how to handle finances. Traditional education believes if students could get a good grade at school, that would lead to a good job and a decent life in the future. All it cares about is the intelligence quotient (IQ) of students, and sometimes also their emotional quotient (EQ), but most of it ignore financial quotient (FQ). Financial Quotient (FQ) refers to the ability of a person to recognize, create and manage wealth. Nantong Stalford believes like IQ and EQ, FQ is one of the qualities that modern young students need to cultivate. At Nantong Stalford, we provide students with various opportunities to be well-around.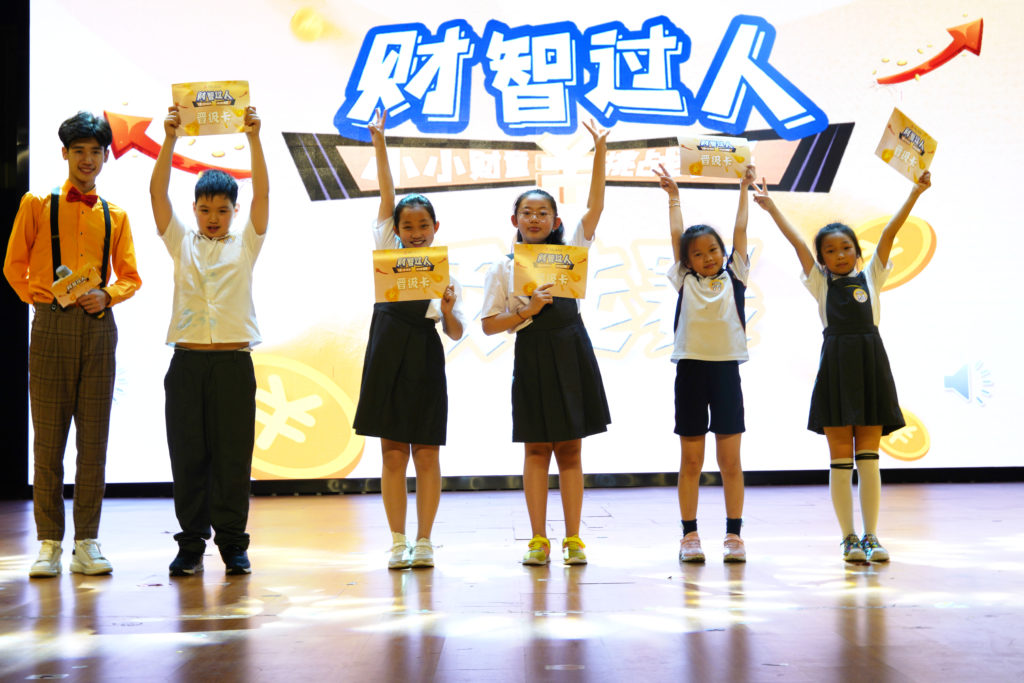 In this month, the good news spread on the campus. The Caizhi Superior Selection Competition jointly organized by Nantong TV Station, Nantong Education Bureau and the People's Bank of China Nantong Center Branch was held in our school! Immediately, it stirred up interest among our Y2, Y3 and Y4 students. The class teacher used the morning meeting time to mobilize, prepared in advance and learnt about financial knowledge, appropriate spending, etc. In the classroom, the children were forming study groups, discussing problems, questions and solutions with one another. Everyone wanted to be able to get through the trials and won the competition. Through selection, they would become the winners.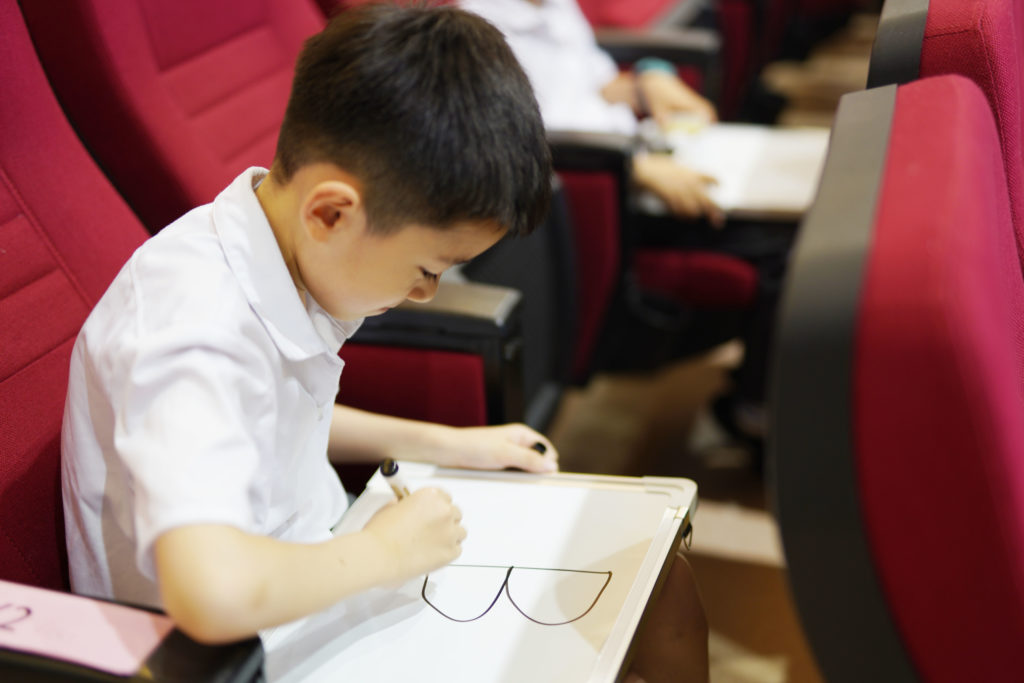 In the afternoon of June 13, students from Y2, Y3, and Y4 wore our smart school uniforms and entered the school theater to participate in the competition. After several rounds of warm-up exercises, the competition officially started. The TV host "Brother Sun" stepped onto the stage and the jubilant theater was suddenly filled with slight tensions. Questions were displayed on the electronic screen and the whole audience was silent. You could only hear the pens of the students scribbling their answers on the white boards. When Brother Sun said, "Show your boards!" our students would lift their white boards with answers over their heads in unison repeatedly. After a round of intense competition, five winners emerged and they would represent our school in the finals.
Every activities is a learning process at Nantong Stalford . The students have learned a lot of financial knowledge from the competition and have increased their knowledge. The five winners are certainly great. All the students who participated in the competition were brave and challenged themselves. They have proved themselves and are the best! Let's look forward to next opportunity what Nantong Stalford can offer to your child.